Jilbab Makkah 2 Nida
(
4,6
/

5

)
-
7

rating(s) -

5

review(s)
Superb jilbab in Nidha wrinkle for a lightness and incredible silky:

• Long cape with its integral elastane tube-like headband for better support of the headband: it is FINISHED, THE HEAD TOO TIGHT.

• Sleeves mittens are sewn in spandex and integrated into the jilbab

• Well flared skirt, slightly waisted at the waist for a more effective flying with 1m70 wide

• A wide elastic that holds good size.

• A jilbab one size suitable for people of 1m60 to 1m73 of size 36 to 48.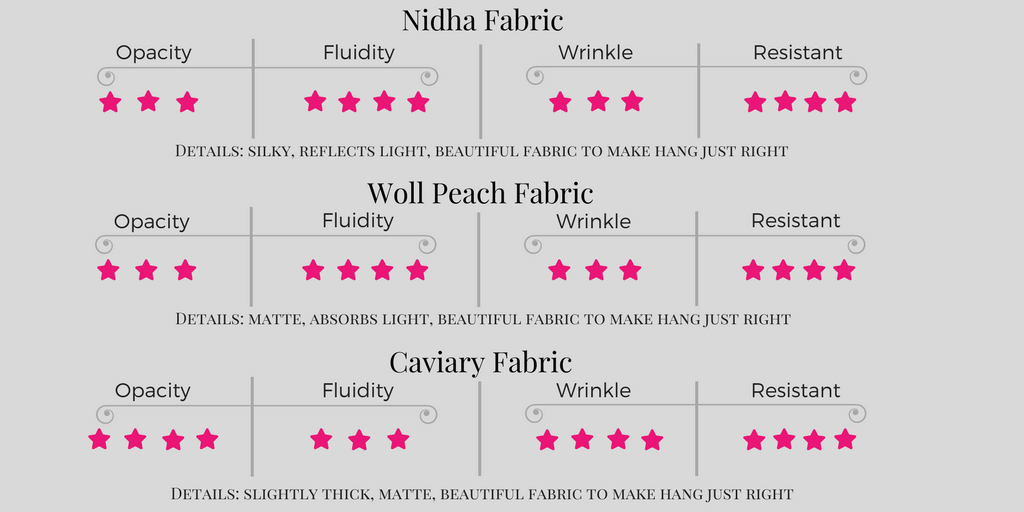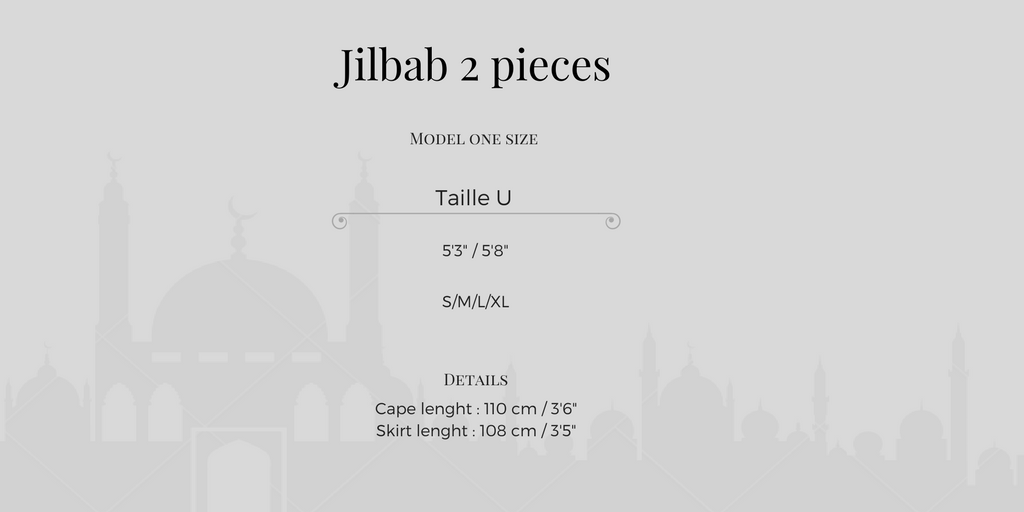 Opacity

4/5

Width

45,27 inches

Front length khimar

110 cm

length skirt

42,51 inches

width of skirt

56,29 inches

Size of model

5'7

Size worn on the picture

One size

Headband style

Fully elastane, slips on like a tube headband

To wear for

Everyday wear

Fabric texture

Nidha : très beau toucher fluide, infroissable, léger, ultra confortable
Customers who bought this product also bought:
Reviews
All the reviews on this page are ordered by date.

purchased By
Zainub K.
(Birmingham, United Kingdom) on 04 Jan. 2021 (
Jilbab Makkah 2 Nida
) :
Alhamdulillah
I struggle to find the right jilbab for me. I get headaches with the tie back headband but this is perfect. I bought 1 years ago and its been very good. But the nida fabric is even better. I was worried about the skirt being tight at the waist as i am size 18 but alhamdulillah its good. And the sleeves are perfect for wearing with coats and the headband perfect! Its everything i need all in one. It is a bit pricey for me but im happy and so far the stitching seems good too. Mah Allah reward you guys for providing this to us, ameen
Report abuse

purchased By
Sabiha I.
(RochdaleOL11, United Kingdom) on 19 Nov. 2019 (
Jilbab Makkah 2 Nida
) :
Beautiful and easy to wear
I'm very fussy with my clothes but I am in love with this jilbab and I've now ordered in another colour as it's so comfortable, easy to wear and doesn't crease easily so perfect for everyday wear. I originally bought for Umrah as I wanted something light but the fabric, the way it fits complimentary around my face and the practically of the sleeves is just wonderful mashaAllah.
Report abuse

purchased By
Iliass T.
(Bochum, Germany) on 11 Sept. 2017 (
Jilbab Makkah 2 Nida
) :
The customer has rated the product but has not posted a review, or the review is pending moderation