Jilbab Makkah 2 Nidha
(
4,6
/

5

)
-
7

rating(s) -

5

review(s)
Superb jilbab in unwindable Nidha for incredible lightness and silkiness:
Superb jilbab in unwindable Nidha for incredible lightness and silkiness:
• Long cape with its integrated headband tube all in spandex for a better support of the head circumference: NO MORE HEADS TOO TIGHT.
• Spandex mitten sleeves are sewn and integrated into the jilbab
• Well flared skirt and slightly curved at the waist for an even more flying effect with 1m 70 width
• A wide elastic that holds the waist well.
• A one-size-fits-all jilbab suitable for people from 1m 60 to 1m 73 from size 36 to 48.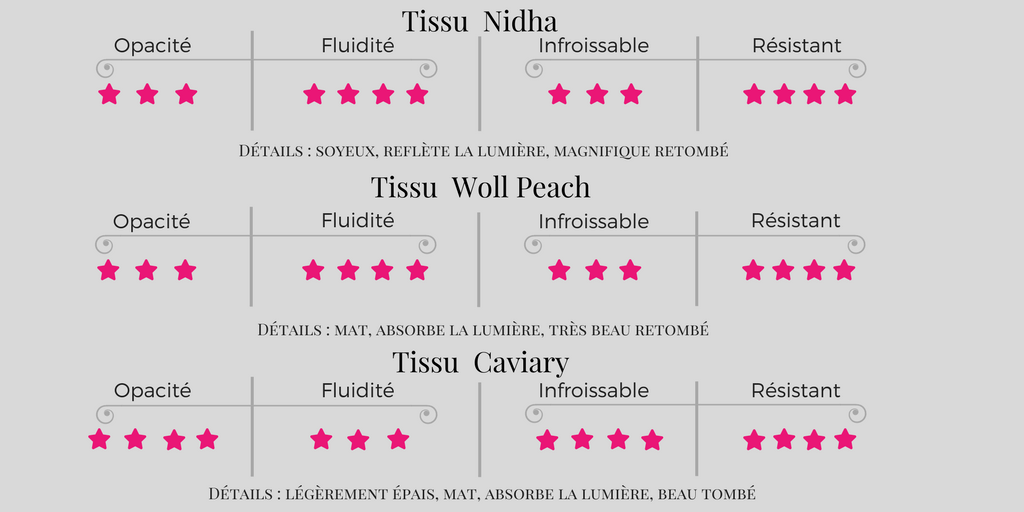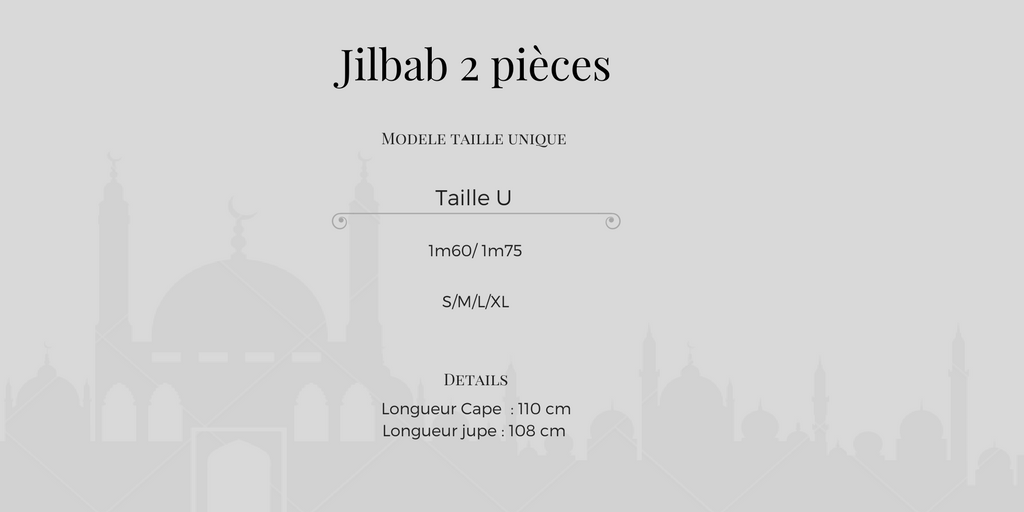 Opacity

4/5

Width

140cm

Mannequin size

1m70

Size scoped

One size fits all

Cloth

Nidha: very nice fluid touch, wrinkle-proof, lightweight, ultra comfortable
Customers who bought this product also bought:
Reviews
All the reviews on this page are ordered by date.

purchased By
Meghan B.
(Greeley, USA) on 06 May 2017 (
Jilbab Makkah 2 Nidha
) :
Amazing quality product
I love both Makkah 2 jilbabs but prefer the nida fabric. It is lightweight and smooth, and rarely wrinkles. It is also very opaque unless you are standing still in direct sunlight with your arms out to your sides, and even then, your full form isn't visible. I also love the Lycra mittens, and receive many compliments on them.
I get a lot of compliments from non-Muslims on how cool the style is of dress. Obviously that isn't the main goal with hijab or modesty, but it opens many dawah opportunities and the conversations have brought a few women to the masjid alhamdulilah.
The price is slightly higher than some other places but the quality of the design, stitching and fabric more than make up for it, and the abayas last for years. Moultazimoun is always my preferred brand and although I've tried others, I always come back to Moultazimoun. Jazakamunnallahu khairun for your efforts to provide quality clothing to Muslimahs.
Report abuse

purchased By
Amanda B.
(Alfortville, France) on 05 Jan. 2017 (
Jilbab Makkah 2 Nidha
) :
The customer has rated the product but has not posted a review, or the review is pending moderation

purchased By
Alice T.
(Chislehurst, United Kingdom) on 04 Dec. 2016 (
Jilbab Makkah 2 Nidha
) :
Lightweight, comfortable jilbab
I have this jilbab in the dark purple/eggplant colour and absolutely adore it.

The nidha material is lightweight, has flow, doesn't crease or wrinkle, and is very comfortable. I have cheaper jilbabs from other suppliers that feel very heavy on the head because of the cheap material, but this jilbab is so comfortable and light I don't have this problem.

The integrated headband makes it easy to wear and means you don't get hair caught in the ties, like in other jilbabs.

Highly recommend and will purchase again!
Report abuse